Panjgur as a district has always been degraded by everyone. People have criticized the governance, the beaurocracy and the leaders but the days never remain same. It was a time in Panjgur when teachers, beaurocrats and doctors were allocated without any exam and interview but now the government is taking action and purifying the atmosphere of Panjgur.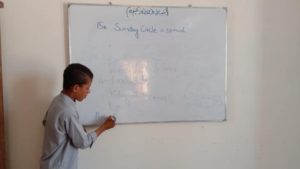 The contemporary district Commissioner of Panjgur is trying his level best to overcome corruption along the corrupt people in Panjgur. Due to the fact that Panjgur has remained a deprived district, the education scenario of Panjgur has been neglected as well. Amidst the criticism, some young students have established a library in a School in Bonistan that is connecting the futures of Panjgoor with success. Bonistan Public Library (BPL) was established in 2017 by a group of juveniles. BPL is located in Government Boys High School Bonistan.
BPL is led by some of the students who are: Abdullah Kashani, Atta Mehr,Yahya Nasir and Wasif Kashani .The BPL has some active members who look after the library and donate books .The active members of BPL are : Sir Yosaf, Dad Rehman, Nasir Ali Kashani and Mohammad Hayat.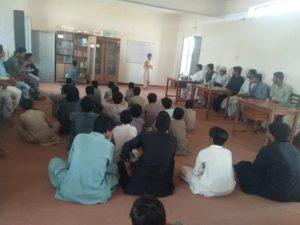 BPL has introduced a novel idea of arranging Sunday circles in BPL too.The Library has arranged seventeen circles up till now. In the very beginning of Sunday circles, only fourteen students participated but now the number of students has increased to sixty and ninety. Sunday circles are categorized into different segments like science segment, social segment, book review, panel discussion and open mic segment. These segments groom the students and polish the hidden abilities of students.
People from different educational backgrounds have attended the Sunday circles .BPL has a wide range of books that include fiction, non-fiction, Balochi books, English books and many more. ASP Zahid Baloch, Ilm Adab Publishers, Dr Yaseen a PHD scholar from Karachi University have denoted several books to BPL Bonistan Public Library Panjgur.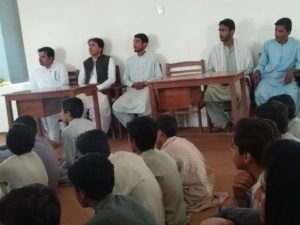 BPL is running voluntarily and with the assistance of students. According to the members of BPL, the library has not received appreciation and fund neither from leaders nor from the government. It is very pathetic to state that the nation is afraid to appreciate the good things. BPL still aims to promote inclusivity, education and a peaceful environment for the students of Panjgur.
Panjgur has got many libraries but BPL is the first to innovative an innovative idea. BPL was dysfunctional at first but with the support of students, it was reformed and reconstructed. Besides this, D.C Shafqat Shawani presented a projector to BPL and students were overwhelmed to receive it.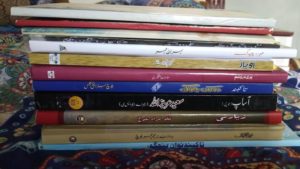 Now it is about time for people of Panjgur to forget magical world and wake up. BPL is appluadable in a manner that it is reinforcing students to read through various activities. The boys are spending most of their hours in library instead of roaming on the roads and preferring illegal works over education. I have heard people saying that Panjgur is moving towards darkness and I have observed it many times too but now the future of Panjgur seems to be very bright. The public of Panjgur is sanguine.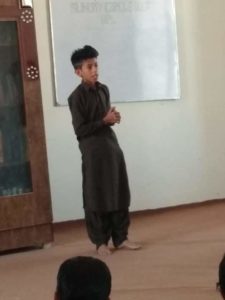 In order to conclude the narrative, it is requested to the authorities concerned to take heed of BPL and other educational institutes. Panjgur is not an imagination where a wizard will cast spells and everything will work. People need to unite and change the perspective about Panjgur. It is about time for people of Panjgur to develop the grass-roots of education, society and governance wisely.