Shazia Akhter Baloch, who serves as a human right activist and teacher by profession, hails from Turbat. She received her master's degree in "Gender Development Studies" from Balochistan University, Quetta. She is also the Cultural Ambassador for the United States, "Teaching Excellence and Achievements program".shazia akhter baloch a journey of motivation and inspiration from turbat to usa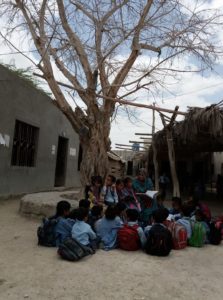 The Baloch News presents her exclusive interview to the readers about her experiences and observations towards Baloch society. The Baloch News Team member AK Baloch conducted the interview.
How did you manage your academic career being a woman in Baloch society?
It is irony of the fate that it is very much hard for women to get education in every male dominant society. Unlike others, I was too discouraged and criticized on several occasions. Today the women of our society are more independent but back then in 2000, it was never the same case. It was never easy for me to study in Balochistan University, Quetta as it was a co-education but fortunately my parents stood by my beside and encouraged me to carry on my education. Hence, it paved the way.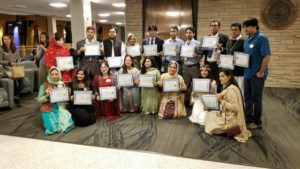 Were you inspired by any woman around you?
Every female is the source of inspiration but personally I am inspired by my own self because I respect myself and want myself to be a source of inspiration for others.
How do you compare the Baloch society with the western society as you have witnessed?
Female around the globe have dignity and respect. I can't compare the Baloch society to a western society as both differ very much from each other. We have different cultural norms and values. But in broader sense the western society has more space for women. Women in west are more independent and confident enough to achieve any goal they wish. They promote gender equality.
You were seen wearing a Balochi dress in USA, how could you maintain your love for your culture despite being among the westerners and what made you wear the Balochi dress?
The Balochi dress is the symbol of our pride and honor. And TEA is an educational and cultural exchange program. I was there to proudly promote Baloch culture and at the same time I wanted our youngsters that we women are not born only to fetch water from long distances. I wanted to clarify the image of Baloch females against the general belief that a woman can't lead.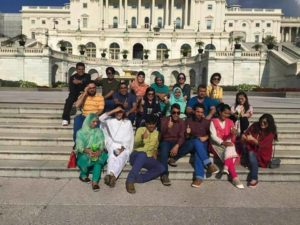 What could you observe in US for women which you think need to be adopted for Baloch women in Balochistan?
There are a lot, but basic thing is education. Baloch women need to be given more educational opportunities. If they are given equal opportunities they themselves will quarrel their way out with certainty.
How do you compare their education system with ours one?
They have student centered learning we have teachers centered learning. They are equipped with educational tools, but we do not have proper educational infrastructures yet.
What are the things that you would like to do for women in your surrounding after visiting US?
The promotion of girls' education that we have failed to achieve due to early child marriages. At the age of school or college they are forced to get married that puts an end to their educational career. I would like to work and campaign among the parents to prevent early child marriage practices.
Do you find Baloch society conservative for women?
I don't believe that Baloch society is completely conservative or rigid, but again there are some factors and norms where the society stands completely conservative. It's a process and gradually it changes.
What sorts of difficulties and problems you faced as a woman while performing social activities in Baloch society?
Until now I have not faced any difficulties that I count as hurdles, but yes there are certain portions where we have some restrictions and problems.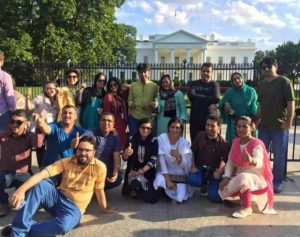 Have you ever been criticized and misunderstood for being active in social media and other forums?
Yes, I have come across such problems. But again, as I told you earlier that Baloch society is conservative on some portions of today's modern world.  Social media is too treated as a taboo in our society for women, but time is changing. More and more power to women have turned many things otherwise. Today many notable names among Baloch women are active on different forums of social Media.
Any message for Baloch women?
Be educated, know your rights and most important be the source of motivation and inspiration for women in Baloch society.