Dr Raheela Shay Baloch, who from her childhood, dreamed of living as an independent girl and remained committed to vanish the created stereotypes about women in the society. Like other girls she was also told to get married as she grew young, but Rahila had something extra-ordinary plan in her mind and she had the high level of commitment to achieve her dream of staying as an independent girl. She refused the proposals for marriage.
To chase her dream, she prepared for medical and appeared in the test of Bolan Medical College (BMC) Quetta. However, she could not qualify for the test and that was the point from where people started degrading her.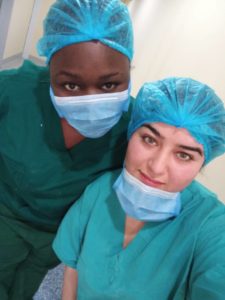 While sharing her story with The Baloch News she said, "I belonged to a poor family. My father was a fisherman in Iran and he was unable to help me financially for my further education that's why I planned to work and earn money so that I could continue with my education. Basically I am from Gwadar Balochistan, but at that time I was residing in Siddique village Malir, Karachi and I started working as an assistant with a gynecologist in a hospital in Jinnah road Karachi. The gynecologist encouraged me and asked me to move forward for a better future."
Dr Raheela thought of looking for a bright future out of Pakistan and that is what made her search for foreign scholarship and opportunities. "Actually, I wanted to know how the other countries are and how the other societies look different from ours. Unfortunately, We have failed to stand as independent individuals which has made us too lazy. Your father and brother cannot feed you for the entire life, you have got to create a way for yourself."
She recalls the days when she took admission in ISRA medical college where her father told her that he could not afford to pay her required fees. This was challenging and turning point for her career, but she chose to struggle and didn't even think of giving up. In order to arrange the fee for her semester, she worked in an ICU of a hospital in whole night and went o university in the early morning.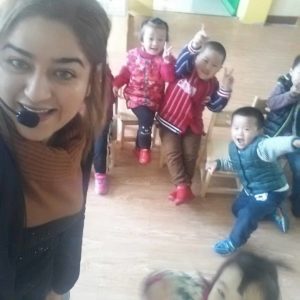 She says when she went to class, her teachers felt the redness of her eyes and asked her to sleep in the rest room. Her classes ended at 4pm and she had to reach at the OPD of her gynecologist where she was serving as an assistant. The duty with gynecologist ended at around 9pm and right after that she rushed to the other hospital for performing her duty in ICU where she merely earned seven thousand rupees monthly. Despite such hard work she could not manage the overall fee of the university that's why it remained impossible for her to continue her education, but she didn't step back and applied for a scholarship in China in which she fortunately qualified. However, the hardships didn't end here. She says, "When I informed my father about the admission letter, he didn't want me to go as he could not afford the financial expenses and suggested to get married instead of continuing with further education, but I had decided to accomplish my dream at any cost. I had to go to Islamabad for Visa and I told my mother that I was going to Hyderabad with a friend. I said so because I didn't want my family members to be worried. Fortunately, I secured admission in MBBS and got a visa for China.
By the time I was moving to China from Islamabad airport, I called my father and requested him to give me a chance for moving towards my destination. Actually, my father never stopped me from taking chance, but he used to tell me that he was financially weak and could not help. He was worried about me and asked me whether I had enough money or not, but I told him not to be worried about me. I only had 14 thousand Pakistani rupees when I landed in China."
"Even in the beginning, I didn't have enough money to buy shoes and clothes for myself. I used to keep myself away from the other friends as I feared that they may ask me to go out for a lunch or a dinner in a restaurant. Those were really hard and challenging times for me, but I had no other option that's why I moved on and on."
She believed in herself and in order to pay her fee, she performed as a part time English teacher after her classes. Her scholarship in China was not fully funded, she had to pay 50 percent fee by herself. She also helped her family financially.
Now she is ready to fly to Germany for further education. She has got admission and will soon be in Germany to accomplish what she dreamed of.
"Mostly we the girls are told to get married when we get young and the girls in our society are made to believe that getting married is the solution to all problems, but I believe living as an independent person is more important than marriage and once you achieve your dream, you can spend a happy married life. It took me nine long years to achieve my dream, but today I am done with my dream and feel satisfied. Remember: Giving Up is Never an Option." Concluded Dr Raheela.