World's Largest Mammal Existed In Dera Bugti Hills – Did You Know?
Over 20 million years ago, the largest mammal in the world roamed around the Bugti hills of Balochistan.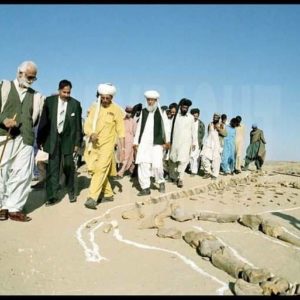 This land mammal is called Baluchitherium [The Beast of Balochistan]. So far the fossils of this mammal have only been found in Balochistan and Central Asia.
In 1999, a team of French Paleontologists, under the panel of Jean Loup Welcomme discovered the complete skeleton of this giant mammal in Dera Bugti Hills of Balochistan.
The discovery came as the result of a five month long expedition by the French Team in the Balochistan desert.
Source: Social Media