Lyari, which is widely known for gang wars, target killing and drug mafia, is very little known for art, literature and entertainment. The love of Lyarites for arts, sports, music and movie making has no match in the country.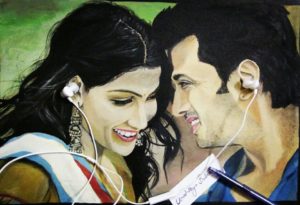 The talented youth of Lyari have ascertained their talents and hardworking spirits on numerous occasions.
Uzma Haya Baloch is one the talented women of Lyari who not only paints majestic sketches but also sings well.
Initially it was hard for her to maintain painting as it was not considered a professional field and people of the society came with their own versions of norms and discouraged her about painting. But she continued to paint despite facing hurdles.
She began painting at early age using the nook of pencil and gradually improved her knowledge of painting by watching videos from YouTube. Now she can paint with water, oil and acrylic color with brilliance.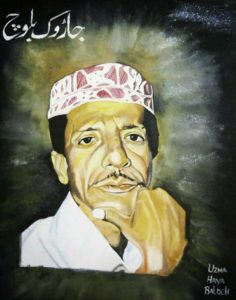 She sketched every of her favorite personality belonging from diverse walks of life and her room is decorated with her paintings.
The notable names that she has painted are Faiz Muhammad Baloch, Jadok Baloch, Muhammad Ali (Boxer), Titanic Hero and Heroine, Ranbir Kapoor, Retish Deshmuk, Irfan Khan, Kate Winslet and Jeliana D Suza.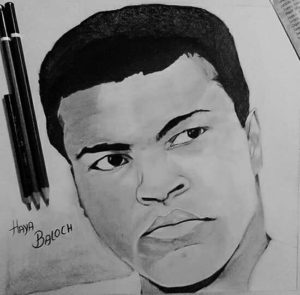 She is on the verge to equally polish her talent in singing to release her own album.
She says, she would like to make a name for herself and to encourage others to follow their hearts in doing whatever they want.
The writer studies Shariah and Law in International Islamic University Islamabad