AK Baloch
One of the most prominent and integral part of Baloch cultural heritage is the Balochi Women dress which for years has been the center of attraction due to its uniqueness and beauty. The basic elements in Balochi Doch (embroidery) are the art and its pattern that dates back to the ancient times, thus making it one of the oldest styles of embroidery in the universe.
The Balochi Doch (embroidery) consists of needlework which needs years of expertise. Women themselves sew their clothes with the techniques which they learn from childhood. But the professionals whom work is to sew clothes are DochGirr (the embroider). A single pair of dress takes 1 to 3 months depending upon the quality and specialty of the embroidery which amounts from 10,000 to 120,000 rupees. The most expensive and branded dresses include Murg u Panch, Arif  E Chadir, Jalaar, Kantuk U Naal and Mirchuk u Chammuk.
The Balochi women dress has always been the centre of attraction around the globe and on many occasion superstars and artists around the world presented the Balochi women dress on a global level.
Some of the below mentioned occasions when artists and superstars around the world wore Balochi Dresses
The Israeli Sisters, known as (A-Wa) Tair, Liron and Tagel Haim. They dressed in Balochi while performing live concerts.

             The Israeli Sisters

Rabia Dastgir Baloch
She cat walked with Balochi women dress in Vogue Fashion Week, autumn / Winter Collection 2016.
Anushka Shankar
Well Known Indian Sitar Player and Composer who showed love for Balochi dress and wore it to express her attraction towards the beautified dress.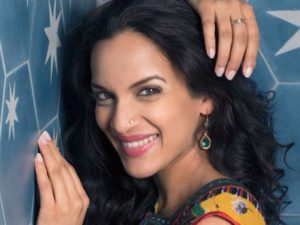 Flo Morrissey
She is a British Singer and Song Writer whose two Albums have also been released. The Balochi women dress got her attraction as well. She loves being dressed in Balochi dress.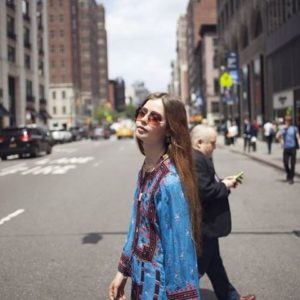 Alia Bhatt
She is a leading Bollywood Actress of India who is Known for movies like;
Highway, Udta Punjab, Dear Zindagi
She was seen dressed in Balochi in her film, Dear Zindagi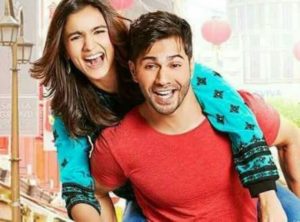 6. Kangana Ranaut (Queen of Bollywood)
She is one of the prominent starts of Hindi Cinema and is known as Queen of Bollywood. She acted in many successful films such as Queen, TWM / TWMR, Gangster. She presented Balochi women dress in her movies and looked beautiful.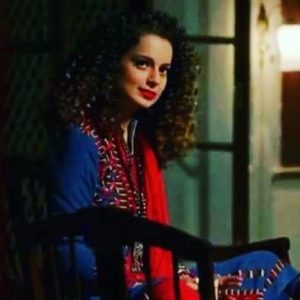 Shabana Azmi
She is also a Bollywood Actress and she is known for movies like Arth, Fire, Neerja. She as well showed her interest in Balochi dress.