Zulfikar Ali Zulfi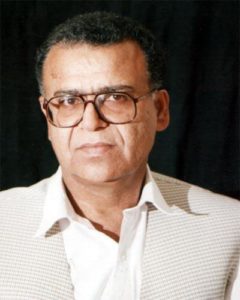 Jan Muhammad Dashti not only played a crucial role for Balochi language and literature, he also contributed much for the uplift of Urdu journalism in Balochistan.
He was an intellectual and discussed about every social and literary subject matter without any hesitation.
One day some unknown armed men fired at him on a road in Quetta. Fortunately, it did not happen to be a deadly attack, but the ambush made him mentally paralyzed, putting an end to his scholarly activities.
The unknown assailants informed the media that Jan Mohammad Dashti was an atheist and he had anti-Islam sentiments.
Nobody knows the whereabouts of these unknown ambushers to date.
Who were they?…Who provoked them to do so and why?  And where did they hide? The file of such questions has also turned out to be anonymous.
This piece of writing was translated from Urdu to English by one of our team members