Role of library can't be denied in promoting education. Unfortunately we lack too much behind in the field of education and our education system is in a state of crisis.
Literacy rate of Balochistan is lowest as compared to the other provinces. Government of Balochistan has never been interested in promoting education in the province. Besides this,  NGOs that are working in the field of education are limited to paper work only. Nothing is seen on ground rather situation is worsening in term of education in Balochistan which probably leads our coming generation towards darkness. Education is one of the basic requirements of a nation to develop, but unfortunately we lack behind in this field.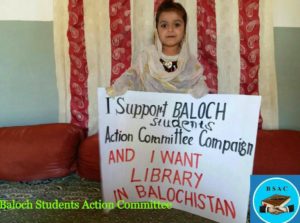 It is said libraries are directly proportional to promoting education. Lack of libraries in Balochistan is of great concern. Quetta is the busiest city of Balochistan which has only one public library that is quite alarming. Thousands of students study in Quetta, but they don't have appropriate place to study . Most of them go to the single public library and don't get place.
A student when asked told me that he gets up at 5am and prepares himself as he has to get a seat in library and if he gets late, he will miss the seat.
This is the condition of Quetta city . Other cities of Balochistan hardly have a single public library. The results of this are directly related to education.
Now let me come towards the main point of mine, I am not a political worker, nor interested in it. I have less knowledge about Student organizations working in Balochistan.
One day I was sitting with my friend, he asked me whether I support Baloch Students Action Committee (BSAC) campaign for libraries or not.
I surprisingly asked what's the theme of it. Then I was informed that Baloch Students Action committee has started a campaign which is to raise mass awareness about the importance of libraries.
I had a great wish to be the part of this campaign and I struggled to find out what BSAC is doing for promotion of libraries.
I found interviews of different political figures and writers.
I believe this is not the campaign of BSAC only rather it should be the campaign of every responsible person.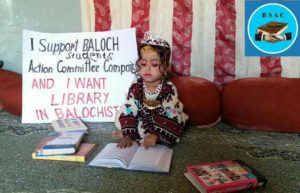 Without libraries we can't promote education that's why it is mandatory for us to campaign for establishment of libraries in Balochistan.
Finally I say, I want libraries in Balochistan and support BSAC's campaign.