Dr Nawab Baloch graduated from Bolan Medical College Quetta. He hails from Turbat Balochistan. Currently, he is leading one of the most active student organizations, Baloch Students Action Committee (BSAC). The Baloch News arranged an exclusive interview of him on Student Politics, role of BSAC towards education and development of society.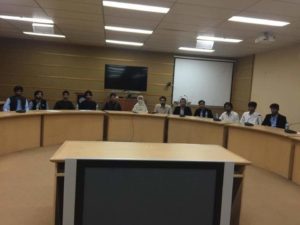 BN: Where and how you started your political journey?
Dr Nawab: I was quite young when I started my political career, even at that time I was unaware about real politics and its need in our society. The platform which I joined for the first time was not politically and intellectually fruitful for me that's why I decided to take a break. After getting admission in Bolan Medical College, I felt the need of student politics within our education system. I observed the defect within the student politics and wanted to contribute and rectify those traditions of politics that created misunderstanding within Baloch students. After consultation and observation of the scenario, I decided to join the Caravan of Baloch Students Action Committee (BSAC). I worked as unit secretary in 2014, then as zonal president. When the first cabinet of BSAC was formed, I was elected as information secretary under the chairmanship of Rasheed Karim Baloch. I served as the central spokesperson of organization for two years. Later, in the first central council session of BSAC, I was elected as Chairman of Organization. I feel proud that I am part of BSAC and contributing for its cause and objectives.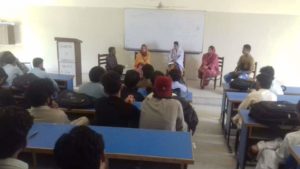 BN: Why is student politics important?
Dr Nawab: Actually, from childhood, I have been a keen observer of politics and I consider it as a part of learning phase. It also provides opportunities for more exposure. You can learn much more from student politics if you have a good platform to learn, observe and understand the practical grounds of your society. I believe BSAC is the right platform for the student politics at present time.
BN: How have you been observing the current political scenario in Balochistan?
Dr Nawab: As compared to other provinces of Pakistan, student politics in Balochistan has a golden history. It has been providing cadres to society who are still actively playing their role. Currently, student politics is being compressed deliberately, even educational institutions are being forced to cease political activities within their premises.
Student politics is going through its hardest phase in Balochistan. We have too much responsibilities to carry on, but imposed restrictions have chained us everywhere. Such unnecessary restrictions have created a wave of fear among students.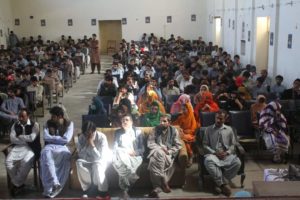 BN: As you mentioned above that student politics is going through its hardest phase, what role BSAC is playing to cope up with such circumstances?
Dr Nawab: Despite the restrictions imposed on student politics, our role has been much positive in these circumstances. We are trying our best to mobilize the students and reform the society. Politics aims to reform society and we are on our way towards achieving this mission. However, the time will decide how our cadres play their role in reforming the Baloch society.
BN: Female participation in student politics is low. What could be the reason & what steps are required to engage them in political activities?
Dr Nawab: Actually, not only in politics, their ratio of participation is low in all walks of life. This is mainly due to low literacy rate of women in Balochistan. Very few women of our society are lucky enough to get the chance for higher education and most of them are restricted to their houses.
Secondly, I think our politics doesn't provide them enough space or doesn't bother to explore their capabilities. Our society has many Baloch female social activists, but not politicians. There was a phase from 2008 to 2013, where Baloch women equally participated in political activities, but that wave of political uprising was brutally suppressed. As of new trend, the Baloch progressive girls are more attracted towards social activism, probably impressed from centralism. However, the things change gradually, and we are witnessing the change.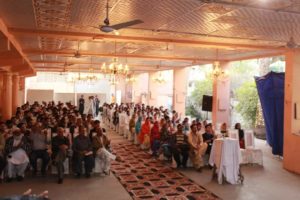 BN: Govt of Balochistan has imposed ban on political activism in educational institutions? How has it affected the political environment?
Dr Nawab: In case of Balochistan, student politics has never been given space in institutions. After the ban on student unions, there has been unofficial ban on student politics in institutions. The ban has affected the political environment to a large extent. Now students can't even participate in gatherings or discussions in the premises of educational institutions. If this behavior of Govt continues, students won't be able to learn about politics in true sense. Educational institutions are the greatest source of generating future leaders and student politics is highly encouraged in democracies, but here it has been pushed to the walls.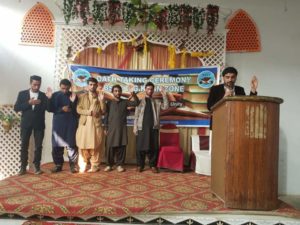 BN: What makes BSAC different from other student organizations?
Dr Nawab: Every organization is playing the due role, but our agenda and objectives are to explore the potential and capabilities of students in political ground. We struggle for knowledge & unity and the way to unification is nationalism. Without the knowledge of nationalism, we can't bring any significance reforms in the society.  There is a chain of arranging circles on different topics including politics and history of Balochistan. It comes under our responsibility to create awareness about the importance of politics in the society and we are giving our best in this regard. The book stalls and the campaign for libraries are the part of our objective to create an environment of education and discussion. We have also started a series of programs on career counselling so as to guide the students in a better manner. BSAC is also trying its best to provide a conducive environment for female members so that they contribute equally for the progress and development of Baloch society.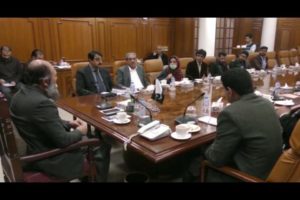 BN: Any personality that keeps inspiring you?
Dr Nawab: My mother, she is my role model. She always inspires me. She has taught me courage, commitment and stand for what I believe in.
BN: A recent pic of yours got viral on social media. It received praises & criticism both. What is your comment on it?
Dr Nawab: That picture was photographed unintentionally during my journey. It came as a surprise to me when it got viral on social media. I as the chairman of BSAC never expect appreciation or comments of simplicity rather what I do is my responsibility and every member of the Baloch society has a responsibility to fulfil. Being positive is very important and everyone has a right to constructive criticism. But I have no idea why that picture was unnecessarily exaggerated. I believe we have more serious issues to discuss and write on. So, I request my critics to utilize their time and energy in the right direction and for a productive purpose.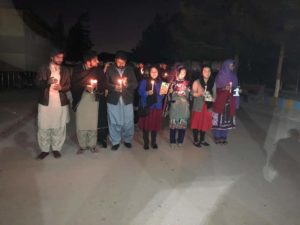 BN: The current students' political scenario in Balochistan is constantly going through ups and downs. How BSAC is trying to manage it in such situations of uncertainty?
Dr Nawab: BSAC has a clear vision which keeps us managed and ready for every ups and downs. Despite so many barriers, our organization has constantly been fulfilling its responsibilities for a better environment of the students. We continue our efforts of engaging the students in educational activities so that they are further enlightened. We have suffered in schools and colleges; we don't want our younger generation to go through the same experiences. Baloch Students Action Committee knows its responsibilities towards society and is fully ready to offer any sacrifice for the protection of students' rights.
Twitter: @NawabDurra
Facebook: Nawab Durra Baloch